Joining technology
PERFECT & HERMETICALLY SEALED
We have decades of experience in the integral processes of brazing, welding and gluing and are experts in the field of thermal process technology. The brazing and welding methods need high temperatures to join two workpieces. During welding, the points to be connected are melted and, in contrast, during brazing , an additional material is melted and thus used for the connection.
We produce high-quality connections between similar and dissimilar materials, such as titanium, nickel and cobalt alloyed materials as well as stainless steel and other steel alloys, as well as hard metals, oxyt and silicate ceramics and sapphires. However, refractory metals and other non-ferrous metals such as copper and its alloys can also be treated with this process.
Our systems are suitable for a variety of components in different sizes and materials. They ensure – together with our well-founded specialist knowledge – stable and reproducible results.
The permanent connection of the materials reliably meets the highest requirements for leak-tightness, corrosion resistance and freedom from splits.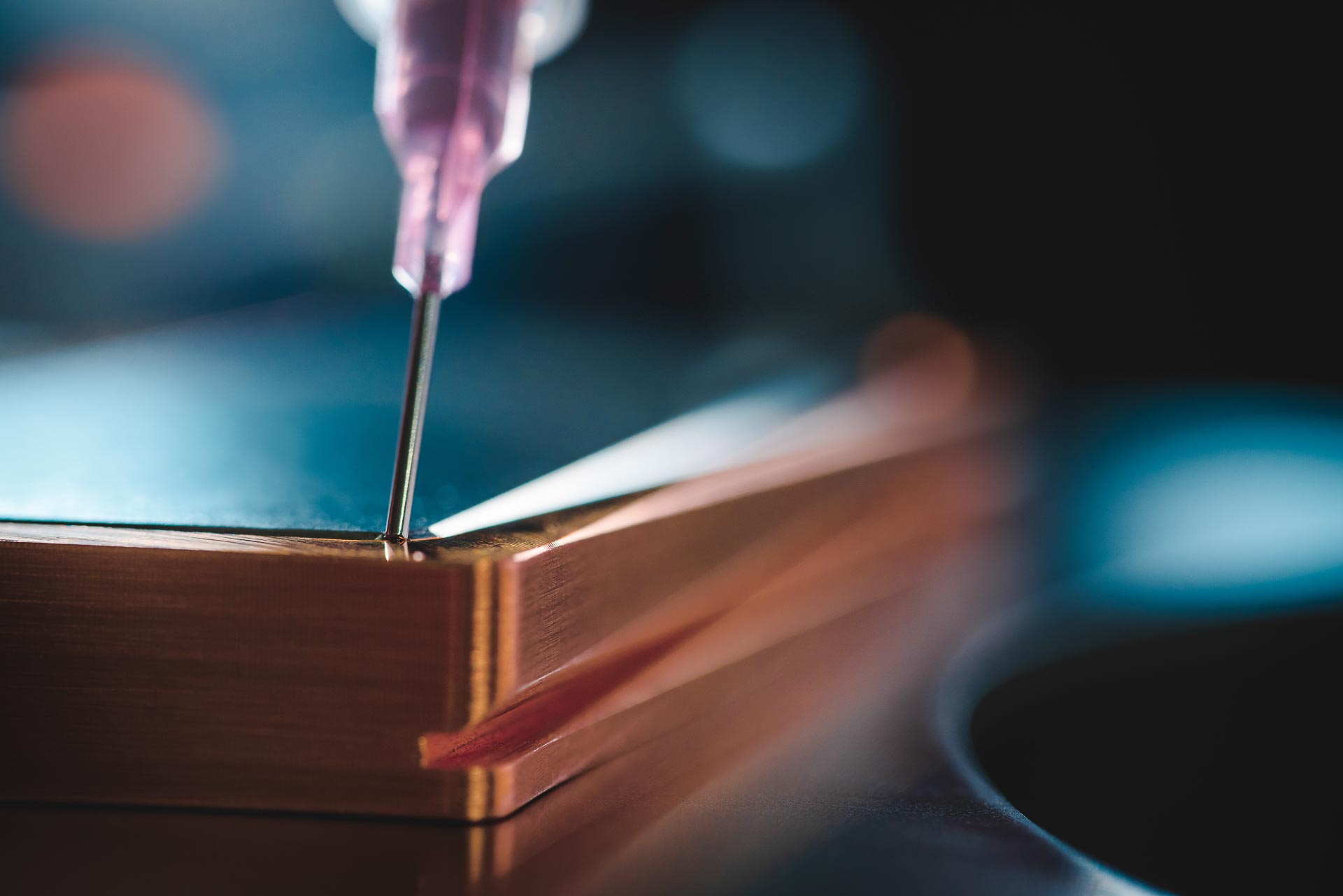 BRAZING
We offer comprehensive brazing advice against the background of the latest developments in the field of brazing and materials technology. Our focus is on component parts, as well as on small and medium series production.
With the vacuum brazing process, both simple and complex shaped components can be manufactured with any number of connection points. For elements with a highly complex geometry and an elevated number of connection points, we prefer brazing to conventional welding.
The components to be connected are cleaned, fixed, soldered and placed in the oven. In order to avoid oxidation and contamination of the fluid solder with the soldered connection, the components to be connected are only heated to the soldering temperature after the oven has been evacuated.
Depending on the components to be connected, we use different furnace atmospheres. In addition to vacuum, this can be for example inert or reductive atmospheres containing  hydrogen, argon or other gases, like nitrogen.
Our expertise also includes vacuum-tight soft brazing for the joining of temperature-sensitive components.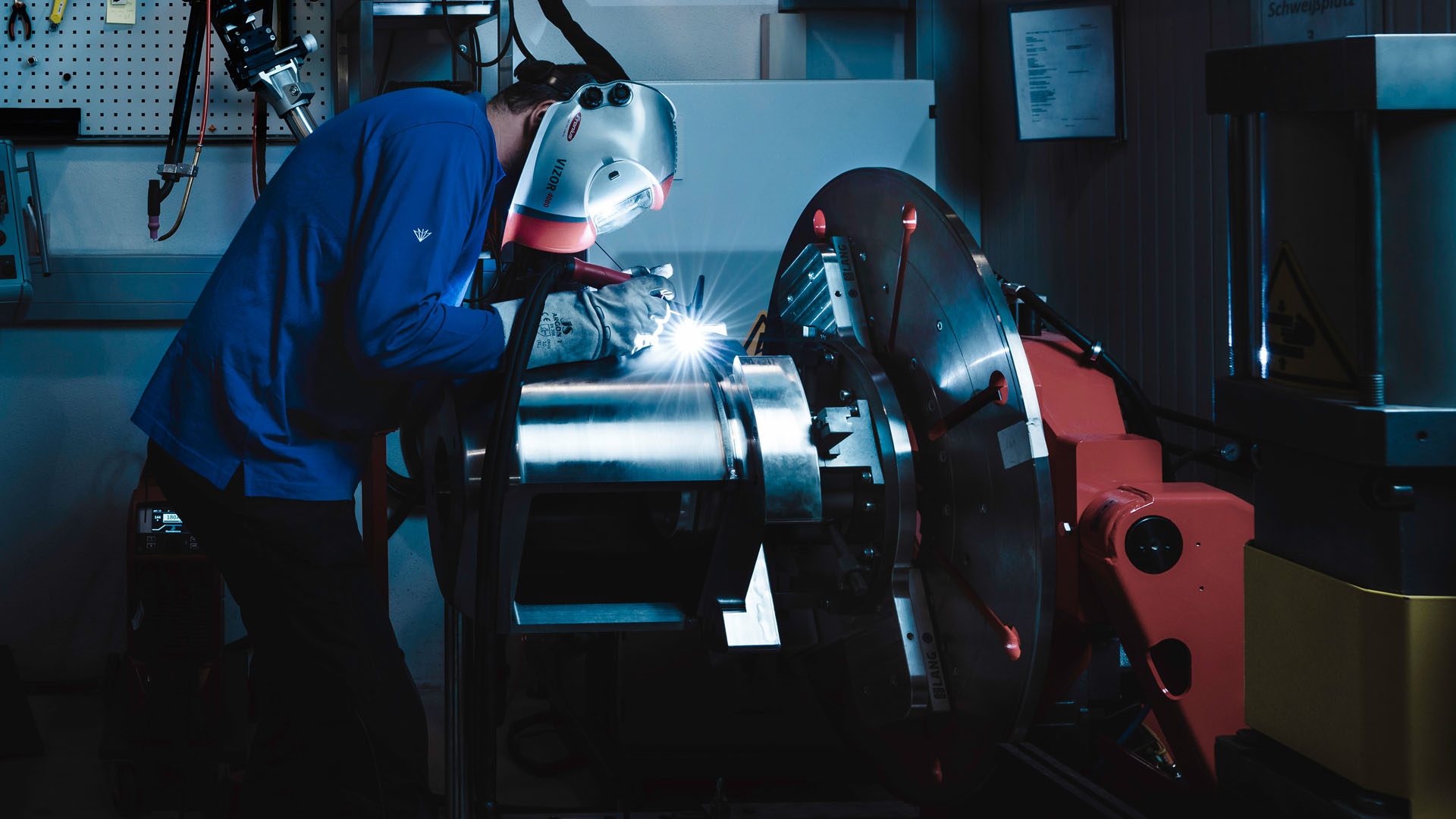 Welding
We rely on the fusion welding process, namely tungsten inert gas welding (TIG), due to the extremely clean processing and almost universal applicability. In conjunction with TIG pulse welding and TIG alternating current welding on semi-automatic and robot systems, we are able to join any material that is suitable for fusion welding.
Due to the particularly precise adjustment of the welding current to the respective welding task, TIG welding is ideal for tasks with high demands on precision and seam quality, such as pipeline and apparatus construction.
Other welding processes are orbital welding, stud welding, resistance welding, laser welding and electron-beam welding.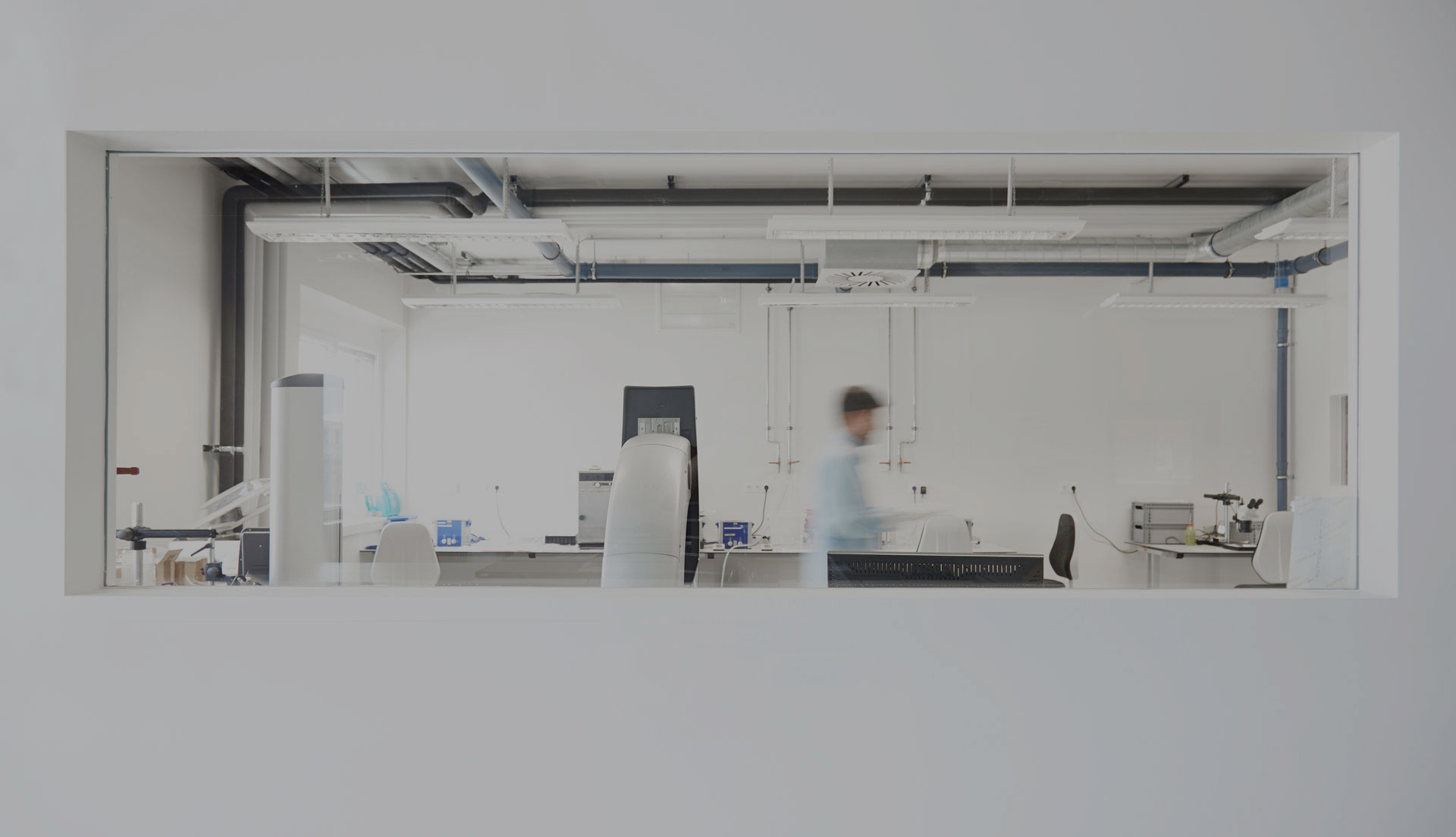 Gluing
Our specialization in the field of joining technology also includes gluing. The gluing process can be used with both metallic and non-metallic materials.
The starting point is the joint analysis of the application with the customer and we coordinate the procedure accordingly. We consider the requirements for the end product and for production. At the same time, the flow and curing properties are defined in order to design the manufacturing process.
Demanding adhesive bonds or difficult surfaces often require pre-treatment of the component surfaces. The materials are cleaned and activated or modified so that adhesives stick to them permanently and consistently. The dosing and application technology are part of the proven joining process. We use integrated quality assurance processes to reliably guarantee consistent production quality.